With the construction of residential neighborhood L'Eixample in the 19th century, the independent village of Gràcia was annexed by Barcelona. To this day, the neighborhood retains its welcoming, small-town vibe, unspoiled by large groups of tourists, in part due to the lack of major attractions. On its outskirts lies the famous Parc Güell, but most visitors skip the rest. It's a pity, because this area is full of small, independent boutiques, bustling squares, and cozy cafés. Once a year, for one week in August, Gràcia becomes the focal point of the entire city, during a neighborhood festival famous for being the best party in Barcelona.
Highlights
Hospital de la Santa Creu i de Sant Pau
Plaça de la Vila de Gràcia
Routes going through Gràcia
Gràcia
Modernist architecture, charming boutiques and cafés
Hardly any large groups of tourists (except near Parc Güell)
Welcoming small-town vibe
More Info »
Our favourite hotels in Gràcia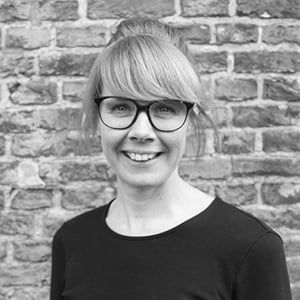 These are the best hotels, specially selected for you by Annebeth Vis, time to momo Barcelona local.
Did you know you will get a free time to momo guide, app or route with every booking? Read more...

Barcelona App & Cityguide
Barcelona travel guide
6 time to momo walks through lively neigborhoods in the city
Hit the top sights and hidden local favorites
Incl. removable map + free map app
In collaboration with Moon Guides
More Info »
€ 16,95Add to cart