Formerly a farming town, named for the Dutch city of Haarlem, this area has developed into the African-American heart of New York City. A melting pot of different cultures, influences and styles, Harlem is currently one of the city's hippest yet most affordable neighborhoods. All around, the wonderful sounds of jazz music can be heard, and the streets are filled with colorful murals and equally colorful characters. An abundance of new restaurants and original coffee houses attracts tourists with a sense of adventure, who enjoy exploring areas off the beaten path. Harlem is multifaceted and will be kind to your wallet too.
Highlights
Chicken 'n Waffles at Red Rooster
Tour of the Apollo Theater
Routes going through Harlem
Our favourite hotels in Harlem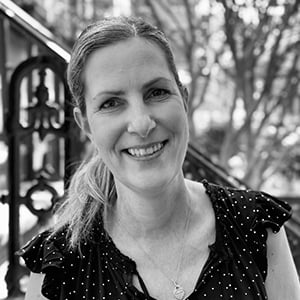 These are the best hotels, specially selected for you by Ingrid Schram, time to momo New York local.
Did you know you will get a free time to momo guide, app or route with every booking? Read more...

New York App & Cityguide
New York travel guide
6 time to momo walks through lively neigborhoods in the city
Hit the top sights and hidden local favorites
Incl. removable map + free map app
In collaboration with Moon Guides
More Info »
€ 16,95Add to cart