Midtown is home to the real New York City hustle and bustle. Many New Yorkers come here five days a week, on their way to and from work. We come here to experience that unique New York City rush. In this area you can find food trucks, spectacular skyscrapers, hole-in-the-wall delis and beautiful parks everywhere. Several blocks north of flavorful Koreatown (Herald Square) lies the largest train station of the city: The impressive Beaux Art masterpiece Grand Central Terminal. Roller skate through Central Park, gape at the sights on Times Square, and indulge in a hot dog at Madison Square Park. Midtown is our New York with special sauce.
Highlights
Museum of Arts and Design
Routes going through Midtown
Upper East Side
This walk is suited for both first-time and experienced visitors to New York
The short stretch known as "Museum Mile" is home to all the city's most renowned museums
A great mix of art, culture, and nature, including a small zoo
More Info »
Our favourite hotels in Midtown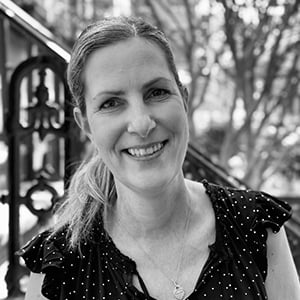 These are the best hotels, specially selected for you by Ingrid Schram, time to momo New York local.
Did you know you will get a free time to momo guide, app or route with every booking? Read more...

New York App & Cityguide
New York travel guide
6 time to momo walks through lively neigborhoods in the city
Hit the top sights and hidden local favorites
Incl. removable map + free map app
In collaboration with Moon Guides
More Info »
€ 16,95Add to cart